Linergy HK
Hot plug pre-assembled busbar systems up to 160 A for upgradable and flexible panels
Simple and quick installation system for distribution and control products. These pre-assembled busbar systems connect products up to 50 A max each.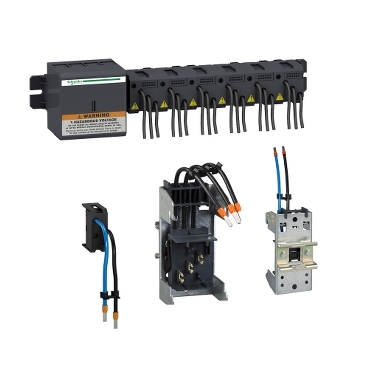 Features

Linergy HK
Hot plug connection system up to 160 A. A multi-standard offer, IPxxB and pre-assembled system that allows "under-live circuit" connections.





Benefits

Panel easily upgradable
Reliable "hot plug" modification or upgrade
Multi-standard system of up to 160 A
Compactness with mounting plate version

Applications

Designed to be used inside universal and functional switchboards:

Spacial enclosures SF, SM…
Spacial SFP cubicles up to 4000 A
Thalassa enclosures
Prisma P, PH cubicles up to 4000 A
Prisma G floor standing and wall mounted enclosures up to 630 A
Prisma Pack enclosures up to 160 A

When using within Prisma or Spacial SFP, you also benefit from IEC 61439-1&2 tested solutions.